Shared office for entrepreneurs, freelancers and small businesses
A spacious and bright offices, exclusively for you and your things (printer, drawer, etc). So you don't take your work home.
Private offices. A spacious, bright and fully equipped space for you and your company. With lock and own keys for you.
A Skype meeting, meeting with a client, meeting with your suppliers … Meeting rooms available to meet when and with whom you need it.
You will be in a shared work space for professionals from different sectors in which collaboration, camaraderie and professional growth are fostered and allows the people who integrate it to add their energies.
Bono 10 días
Use of meeting room (€ 8 + VAT / h)

Use coffee maker, fridge, microwave
Oficina Virtual
Fiscal and social address

Use of meeting room (€ 8 + VAT / h)
Puesto Fijo
Fiscal and social address

Use coffee maker, fridge, microwave
Oficina privada
Desde €
250
+ Iva / Mes
Fiscal and social address

Use coffee maker, fridge, microwave
Organize an event with impact
With a capacity of about 50 people, the favorite venue for events that include workshops, conferences, presentations, trainings, etc.
You have a projector at your disposal and access to the dining area.
Check availability and book online!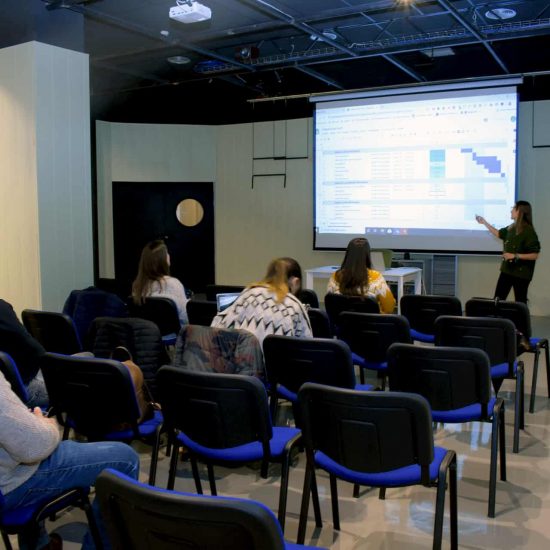 You need a coworking if ...
You are self-employed / freelance and you need a place where you can work and meet with your clients and that forces you to leave home and be disciplined and organized.
You are starting an online / start up business and would like to benefit from synergies with other entrepreneurs while enjoying a workplace.
You would like to organize an event (talks, specialized training, group classes …) and have a projector as well as a sound system.
You want to give private lessons, both individual and collective, but the living room of your house has not just adapted to it. We have exclusive classrooms for you.
You give music classes and you need a place where you can not disturb and be able to teach them. With our soundproof rooms you will not disturb anyone and you can play as hard as you want.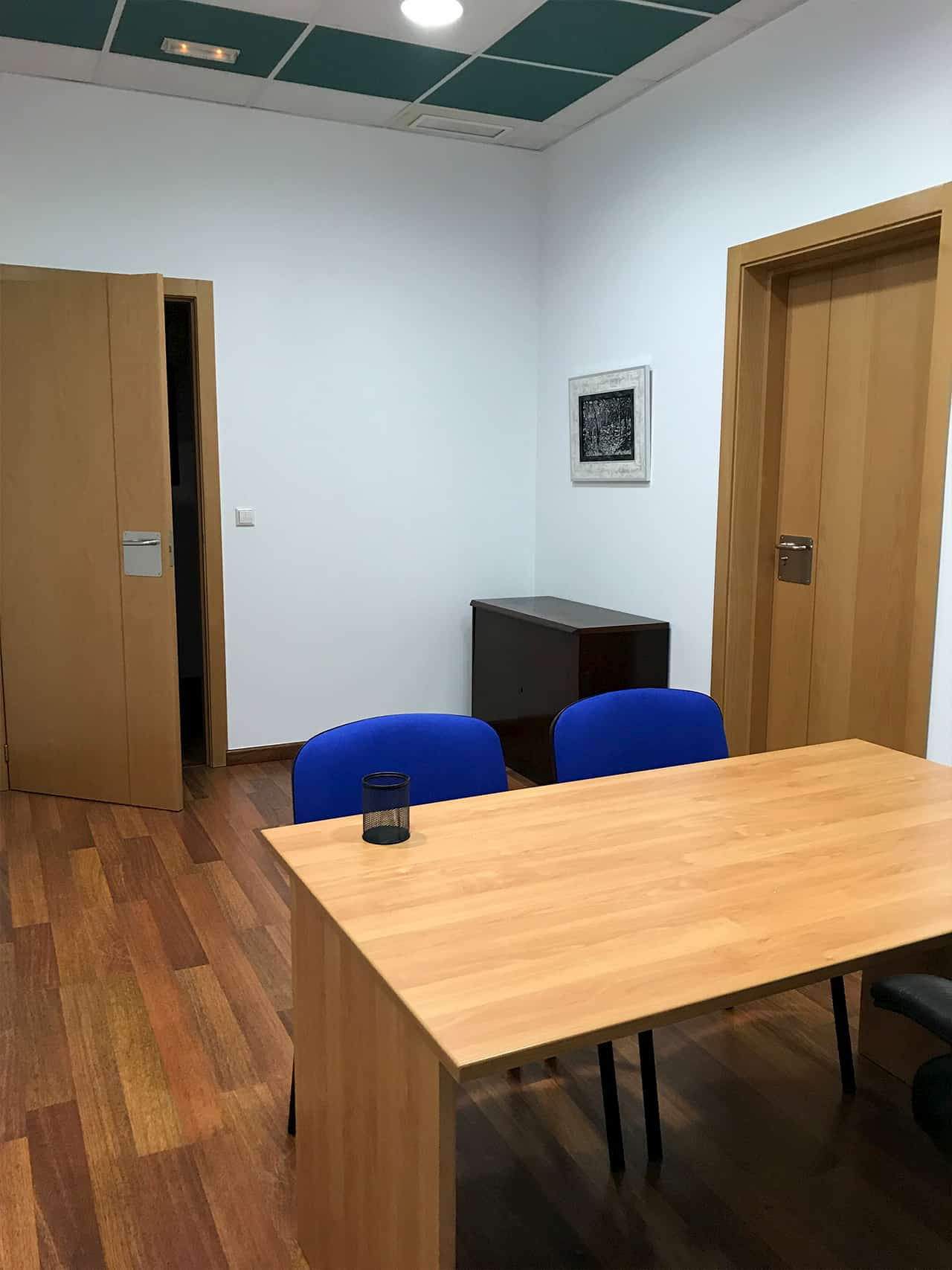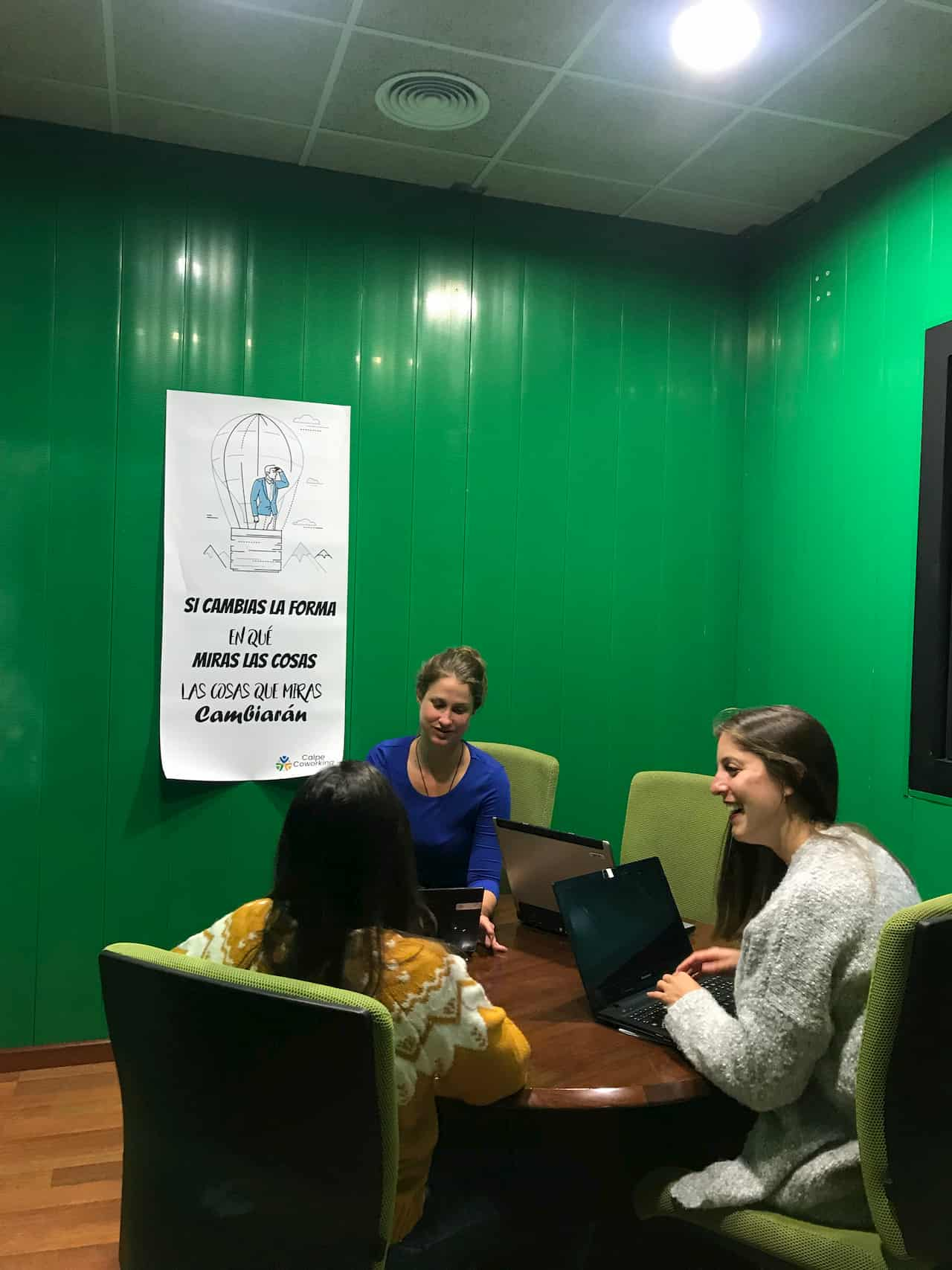 A coworking, apart from being a space shared by two or three companies, with the intention of reducing expenses and creating synergies …
It is also the possibility of renting a private office to work, meet with clients, suppliers and be able to develop your professional activity.
But, not only that, a coworking offers a multitude of diverse services on demand of the users. Alternatives such as meeting rooms, event spaces or even private offices where you can carry out your professional activity whatever it may be.
In short, a coworking is a shared and inspiring work space, in which professionals come together who do not share a sector of activity or company, but share synergies of work, enthusiasm and motivation.
Responsible: Coworking Calpe
Purpose: To contact you for anything you want to ask me.
Legitimation: Your informed consent.
Recipient: My personal email in Gmail and Cdmon, the national hosting company where the website hosting the Privacy Shield is hosted.
Rights: Access, rectification, limitation and deletion of your data if you ask me.